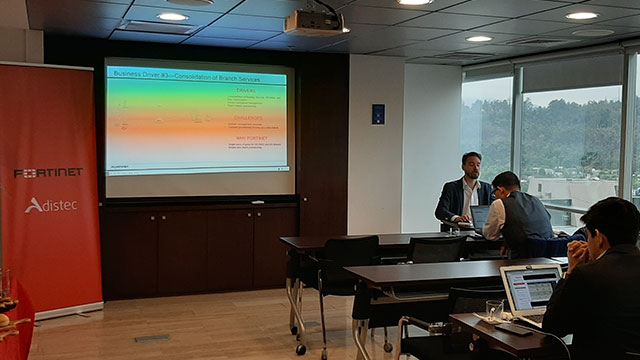 The sessions, which were held for several partners, consisted of Fortinet Network Security Expert (NSE) 1, 2 and 3 certifications.
The courses focused on developing a fundamental understanding of the cyber-threat field from the perspective of key executive roles. In addition, it teaches attendees how they can be safer in their internet environment following personal safety guidelines.
The second part of the course focused on teaching the types of security products that have been developed in response to the threat field that was reviewed in NSE 1.
The third and last part of the course was aimed at providing a basic understanding of Fortinet's advanced line solutions, focusing on learning the brand's advanced network security solutions.