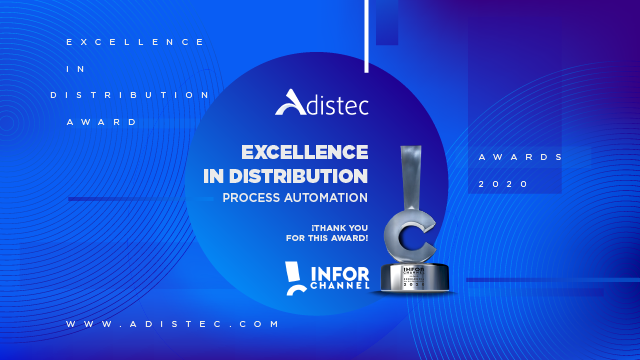 We are proud to have been given the "Excellence in Distribution" award in the "Process Automation" category by Infor Channel Brazil.
The aim of the "Excellence in Distribution" award is to recognize the distributor that best suits the market needs of resellers, developers and manufacturers working in the Information and Communication Technologies sector.
This award honors global partners who have demonstrated excellence in the past year and determines the winners by various factors that set them apart from their competitors. Infor Channel rewards the following characteristics: turnover, performance in the fiscal year, year-over-year growth, new businesses and level of service.