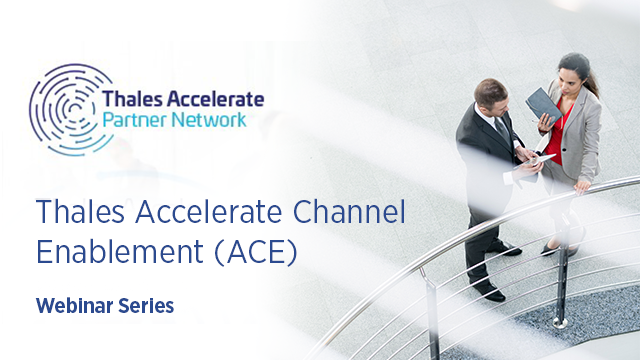 Join the latest Accelerate Channel Enablement (ACE) Webinar Series for a weekly series Introducing Thales CipherTrust.

Additionally, we'll have a session Upsell payShield customers using the latest payShield product offerings.

All sessions will be conducted in Spanish. We look forward to contributing to your success in 2021.
Module 1 - Platform Introduction, CipherTrust Manager.
Module 2 – CipherTrust Transparent Encryption
Module 3 – CipherTrust Developer & Database Protection Suite
Module 4 – Datasecurity in the Cloud
Module 5 – CipherTrust Data Discovery & Classification
Module 6 – Cross Selling CipherTrust with Luna customers
PayShield accessories refresh: Up selling pay Shield customers