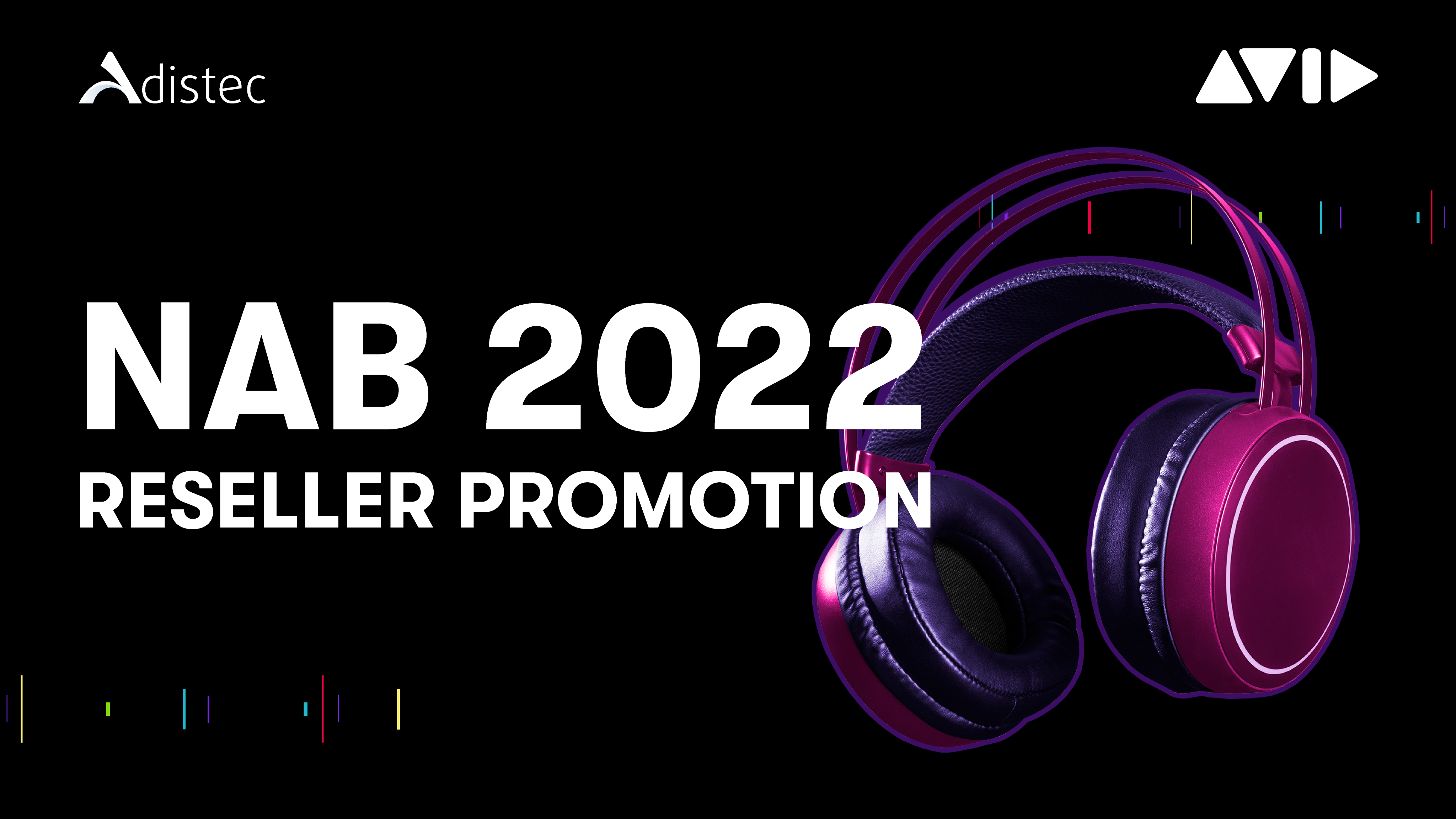 PROMOTIONAL DETAILS
• Up to two 40% discount vouchers on ANY Avid Certified Training Specialization course, purchased via Adistec and pursued by your internal technical staff.
• Remote access/testing on Adistec's hosted Nexis Pro for up to 30 days.
• Webinar marketing & speaker support when promoting AVID solutions.
• Signed Adistec Reseller Agreement required for promotional benefits.
• Promotion expires June 30th, 2022.
ADISTEC RESELLER BENEFITS
• Pre-sales support from certified professionals.
• Multiple warehouse locations.
• Assigned marketing team.
• Xchange software ordering platform.
• Adistec customer center portal access.
• Superior logistics, finance and business processes.
• 100% channel sales.
Please visit us at the AVID hospitality suite in the North Hall #N115LMR or contact Adistec Sales at avid_info@adistec.com