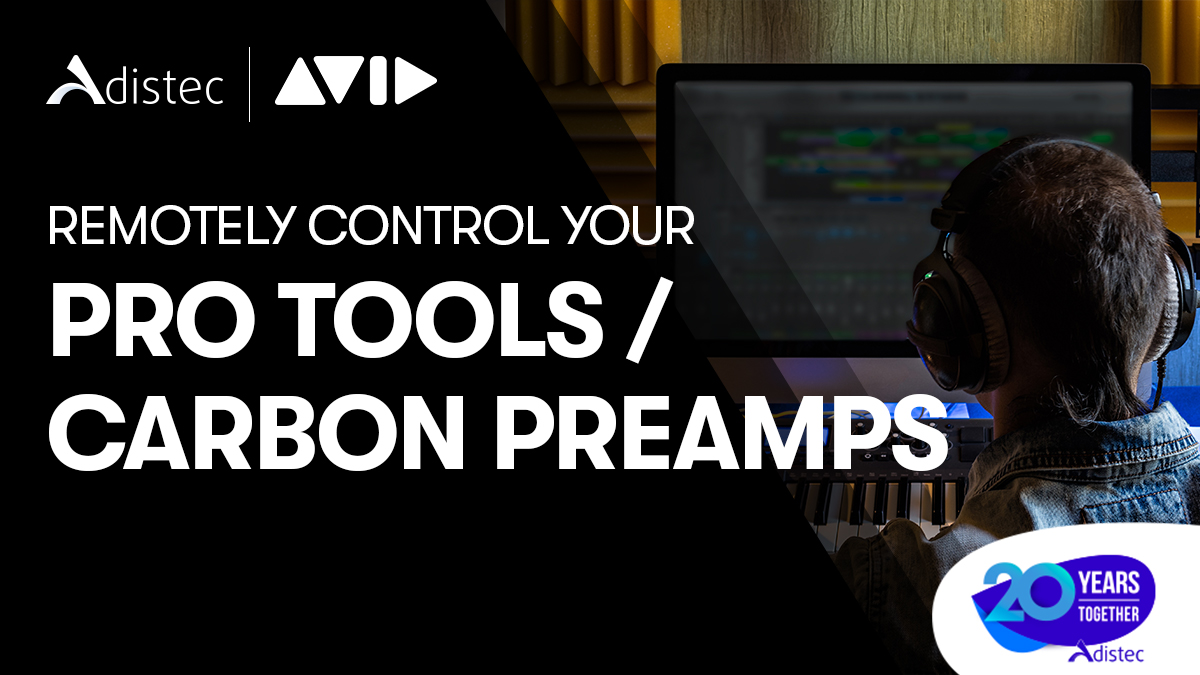 Expand your Pro Tools | Carbon-powered studio up to 24 channels of mic/line inputs. Sonically exceptional, Pro Tools | Carbon Pre is an 8-channel preamp that provides the same transparent preamp design and stacked ADCs as Carbon, providing 32-bit conversion to capture every sonic detail. With a Carbon Expanded system, you can tap into the Pro Tools Hybrid Engine for low-latency input processing—with remote preamp control through Pro Tools. Or use Carbon Pre to expand or replace preamps in a Pro Tools | HD system.
Expand your studio
Get all the inputs you need for large tracking sessions and multi-mic live recordings. Each Pro Tools | Carbon Pre provides eight mic/line preamps and eight line outputs, enabling you to expand your Pro Tools | Carbon-based studio up to 24 mic/line inputs and 24 line outputs total. Two Variable Z instrument inputs, 8 x 8 line I/O, ADAT I/O, and Word Clock I/O provide even more connection versatility (see all specs).
Sound exceptional
Get impeccable sound quality across your entire system, from capture to output. With superior audio conversion, stacked ADCs, double resolution clocking, and our most transparent preamp design ever—the same preamps as in Pro Tools | Carbon—you can capture every sonic nuance of a performance with the greatest depth, dimension, and clarity. Even optimize or color the tone of any mic or instrument input with Variable Z impedance switching.
Speed up your workflow
No need to access your interface to make changes. You can remotely control, save, and recall all of your preamp settings—including phantom power, gain, and impedance switching—directly in Pro Tools across all Pro Tools | Carbon-connected interfaces. And with instant session recall, courtesy of the virtual assistant, you can quickly switch between sessions without any manual setup and reconfiguration delay.
Extend your workflow capabilities
With up to 24 mic/line inputs available in a Carbon Expanded system, you can capture live performances easily in pristine sound quality, making it an ideal companion for your next gig. You can also use Pro Tools | Carbon Pre as a standalone 8-channel preamp, enabling you to use it to expand other systems. And because it's EUCON-enabled, it integrates with Avid control surfaces for seamless recording and mix control.
Contact us: avid_info@adistec.com